With the arrival of the happy season, the sweet shops are full of different kinds of mithais which are beautifully decorated and could be presented as a gift to anyone. In the bunch of those sweets, you will see some silver and gold layers that are used to adon those sweets and make them look beautiful and presentable. These Gold and Silver layers are called as "Warq". These Gold and Silver warq are made up of real edible gold and silver metal which are flavorless.
Why is warq used in food?
It has been said that Gold and Silver warq is used because of health benefits. Gold is considered to be an aphrodisiac agent and silver is considered as an antimicrobial agent. Due to these health benefits, most of the people prefer to buy silver and gold warq and add them in their food.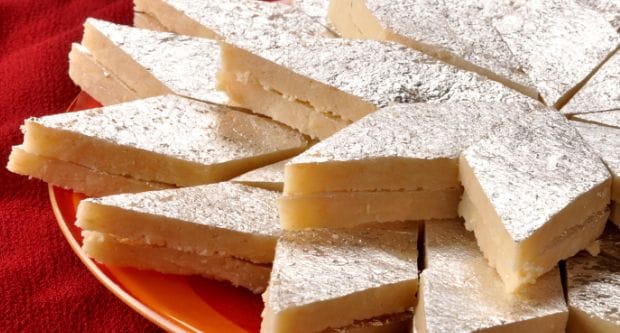 Is the warq made with real Gold and Silver metal?
Codex Alimentarius which is an accumulation of some known standards, rules and codes of work on relating to food production and safety, has affirmed the utilization of both silver and gold as a food additive that is utilized exclusively for external food decoration. Buu there might be a few situations where it is tainted.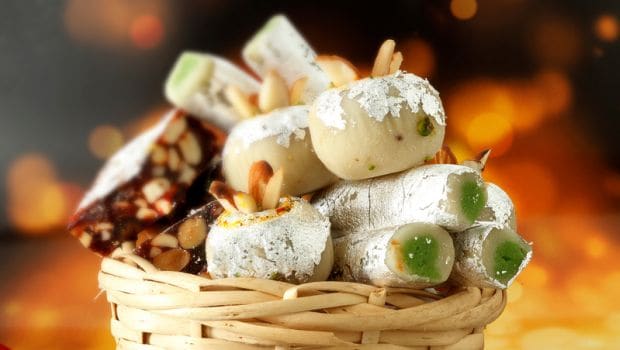 How to use silver and gold warq?
Gold and silver warq can be used in many delicious foods to make them look rich and attractive. Here we have listed  some ways in which you can use these silver and gold warqs in your food:
Warq can be used to the surface of the drinks like thandai and sharbat to make them look more delicious.

They are used on sweets like

jalebi

, phirni, and barfi etc to make them look rich in appearance.

Dry fruits are also adorned with silver and gold warq to give them a festive look.

You can also use these warq on biryani to make them look delicious and give them royal touch.

Gold and Silver warq can also be used on the outer surface of betel leaf to make it appealing stylish.
(Visited 21 times, 1 visits today)
You might also like
---